The journey to establishing Viero UK as a truly nationwide brand is making great strides.
Just last month, we successfully delivered our first ever applicator training course.
The course offers professional plasterers from across the country the chance to learn more about Viero UK's products, as well as the best techniques for application.
Director Chris Walters has a clear vision for the future: "We are aiming to build a network of approved applicators who will be qualified to apply our products in their own regions.
"This is the beginning of a plan to grow a support network of applicators allowing customers, interior design specifiers and architects to dream up a project and have easy access to the skilled craftsmen who can bring this to life through Viero surface finishes."
Chris also hopes that this bold new move will improve the level of customer service clients receive when they choose to engage with the brand.
He said: "This business model comes with a multitude of benefits.
"Our nationwide presence will enable us to get out to see our clients much quicker and, with skilled applicators based in all corners of the UK, it means we will be able to offer even more competitive pricing on our products."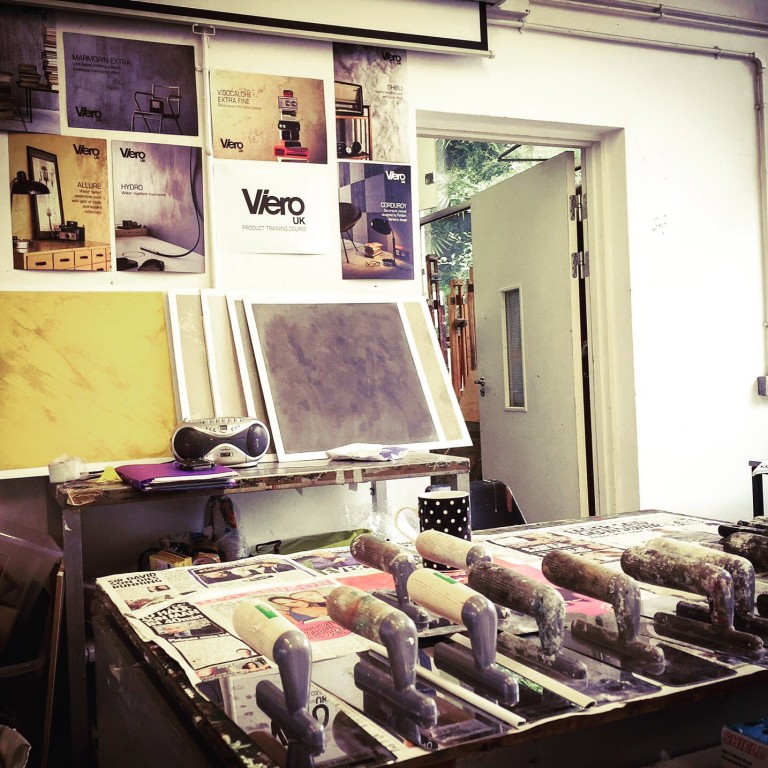 Quality is key
Despite an ambitious plan to grow the business at pace, maintaining the high quality of finished projects, which has come to be expected from Viero since its establishment in 1967, will remain a key focus.
Specification Manager David Wragg said: "Applicators who attend the training course will not automatically become approved and certified. They will have to earn this and prove they can deliver the Viero UK to the high standards we always expect by delivering and being assessed on smaller starting projects."
To assist with this quality control, Viero UK has teamed up with industry expert Jo Poulton to deliver the training.
"I want to give the people who attend, a real insight into some of the best practice techniques for application of Viero products," Jo mused.
She arrives with a wealth of experience, having worked as specialist in decorative paint effects and Italian plaster finishes for more than 20 years. She has delivered projects across the world including for Harrods, Gucci, The Albert Hall, Harvey Nicholls, Louis Vuitton and many more.
Be inspired for your next project. Take a look at our fine array of products.