Our most recent polished plaster training course in London has seen a handful of new applicators complete workshops getting to know our products.
Among the attendees was Dean Kyte – Director of London's Kyte's Interiors. He is looking to expand his current service offering and unlock opportunities to apply our finishes across his established customer base. He gave his feedback on working with us after a weekend in and amongst our creative team in our Q&A:

Tell us more about yourself and your business…
I've been working in the decorating industry for more than 10 years and set up on my own as Kyte's Interiors about three to four years ago. Since then, the business has transformed from a one-man band to a small team. We offer all the general decorating services from wallpapering to painting and pride ourselves on doing a quality job. About 70 per cent of our work at present is in the residential sector and the rest has seen us work within commercial offices in London and also in restaurants in the West End.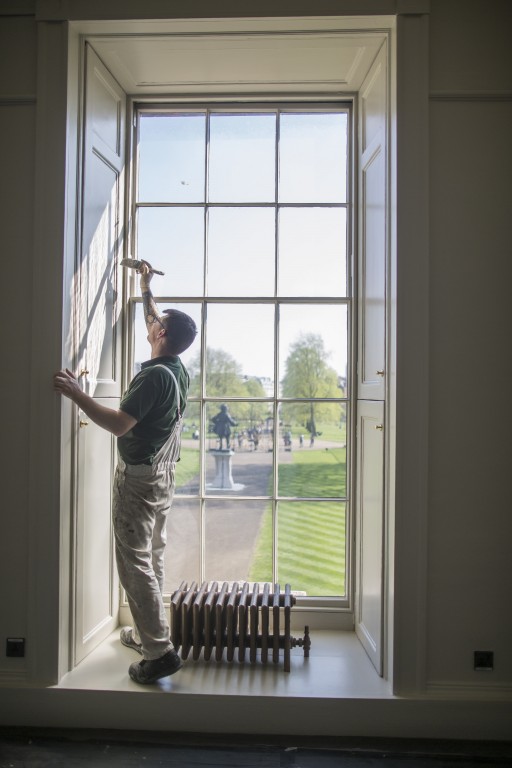 What made you decide to join the course?
At present, we don't do any work with decorative plasters but we are seeing more and more that architects like this kind of work. We will often be asked to paint around work like this and prepare walls and surfaces for specialists to come in and complete. I signed up to the Viero UK training course because I appreciate the skill in the work and recognise that if this was something we could evolve to offer, it would help us to do more business and allow us to work on more creative and interesting projects.
How did you find the course and what is next for you?
As teacher, I thought Jo was absolutely fantastic. She takes a lot of time to get to know everyone and it really feels like you're working together over the weekend as one team. No one ever got left behind and there was not a single question asked that we did not get a comprehensive answer to. I enjoyed the class and the process of getting to know the products and techniques of application. I felt that even over two days that I made lots of progression and it has left me wanting more. I am now keen to go out and work on some larger wall surfaces and discover some of the real things you will encounter when taking the work away from the sample board and into the real world.

To see more of Dean's work, check out Kyte's Interiors for his online portfolio, or follow @kytesinteriors on Instagram.