A dramatic faux concrete finish has been installed across three storeys as part of a renovation project at a stylish residential property in Dalston.
Our team of surface designers created a bespoke finish with an iridescent glaze to bring drama and impact to the stairs and landing areas of the client's home.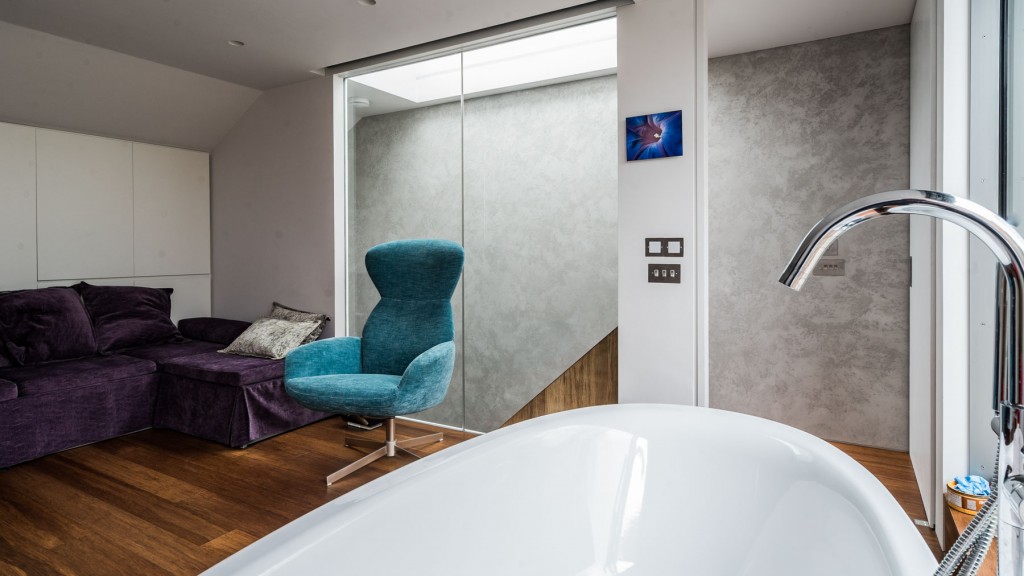 With the property boasting an impressive polished concrete floor, it was important for our finish to compliment this and ensure the effect was not overpowering.
The result is quite spectacular.
Homeowner Leigh Barss said: "There's no doubt the work is a piece of art.
"I was amazed and stunned by the beauty of the finished project."
Leigh was all too aware of the benefits of installing a decorative plaster finish. He added: "I used to have a polished Venetian plaster wall in my previous property and it's so robust that it means you don't have to decorate regularly.
"The longevity the decorative plaster gives you means it will stand the test of time."
Viero UK was involved in this project from start to finish, taking the client's initial brief via a third party interior design practice and managing a challenging installation. The application had to be carried out in two phases to ensure it could be managed around other ongoing works in the property, while making sure there was no damage to the finish as a result of the staircase being fitted.
Leigh said: "The whole process was very impressive. Viero UK listened very closely to the brief, produced a number of detailed designs and gave a very accurate description of the amount of texture, colour and sheen we could achieve within the design."