Our Specification Manager David Wragg is celebrating six months with Viero UK this week – and says he's enjoyed every moment of it so far.
He's proving to be a popular figure with our clients with his close attention to detail, flexibility to meet customer requirements and his ability to listen to and understand a design brief before helping to bring their creative visions to life.
To mark his six-month anniversary, we asked David a few questions to get to know what makes him tick in the workplace.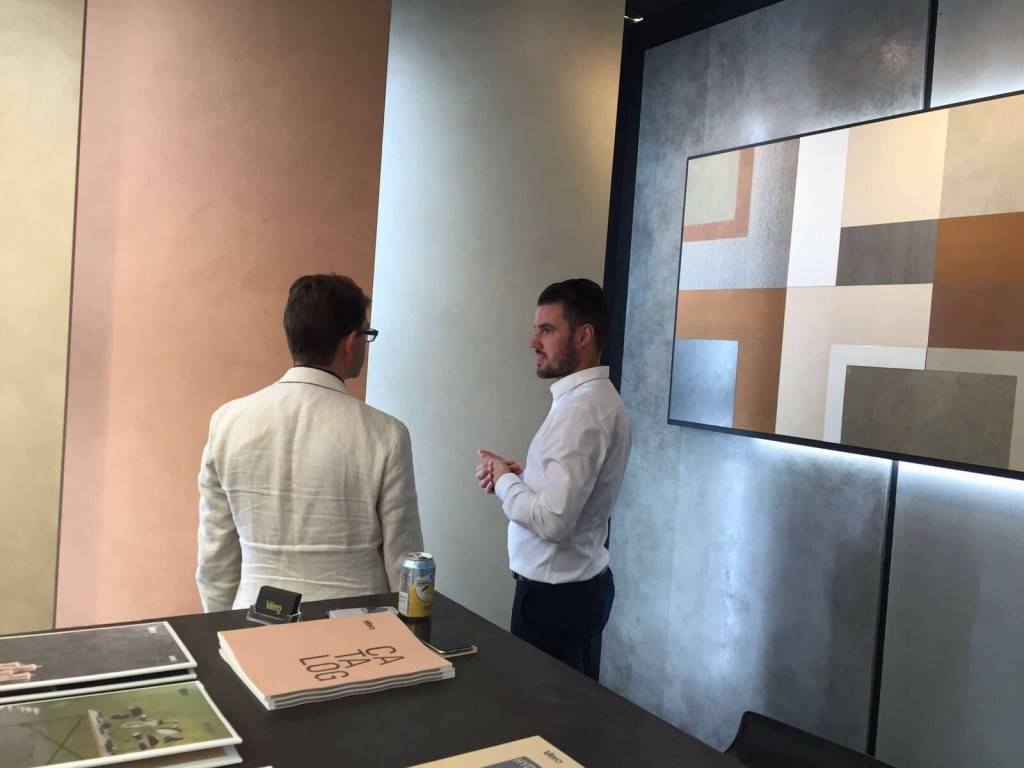 What attracted you to work for Viero UK?
It's refreshing to work for a brand with such a clear identity, I am an ambitious person and to join a company that could match those ambitions was very important to me. The vision and plans that Viero UK have for the future are very exciting and I am very pleased to be a part of it. It's a cliché that no two days are the same, but at Viero UK no two projects are the same and this was quite an appeal.
What do you find most satisfying about your job role?
It's always good to meet up with new and existing clients, finding out what they're trying to achieve and then finding a way to bring a solution which ticks all the boxes. A lot of our plaster finishes are bespoke and unique to a client's requirement. The most satisfying thing though has to be seeing the end results of a project especially when you have been involved from the initial design brief.
What has kept you most busy in the past few weeks?
We have just finished the exhibition season, so most of my time of late has been spent attending trade shows, networking with new contacts, spreading the word about Viero UK and now following up on some of the great conversations. It's easy to talk about products when you're genuinely passionate about them. We've received plenty of interest, but now it's time to get down to business and get some new projects started.
What's the best thing about your job?
I spend a lot of my time uncovering new business opportunities and co-ordinating projects to ensure everything runs smoothly in our operation but I would have to say that what I enjoy most of all would be the creativity involved in finding a bespoke design solution for individual projects. When I get to have a real input in creating the final design it feels like I'm making the biggest difference.
What are your targets for the future?
Like with any new job, there is always a learning curve. I've now reached a position where I have a comprehensive knowledge of all of our products. I feel confident with the designs and products although there is always more to learn! I want to take my role to the next level and challenge myself to take the Viero UK product range to as many different industry sectors as possible.