The lifeblood of any successful business is good quality clients.
Viero UK is fortunate to have many. During our time in the industry, we have partnered with some of the most fantastic creatives in the world of surface designs.
To celebrate our collaborative approach to business, we have launched a new feature to introduce our loyal clients and to explain how our work intertwines.
To kick it off, we spoke to Henry Van Der Vijver who is renowned within the industry for his quality work and great experience in the surface finish industry.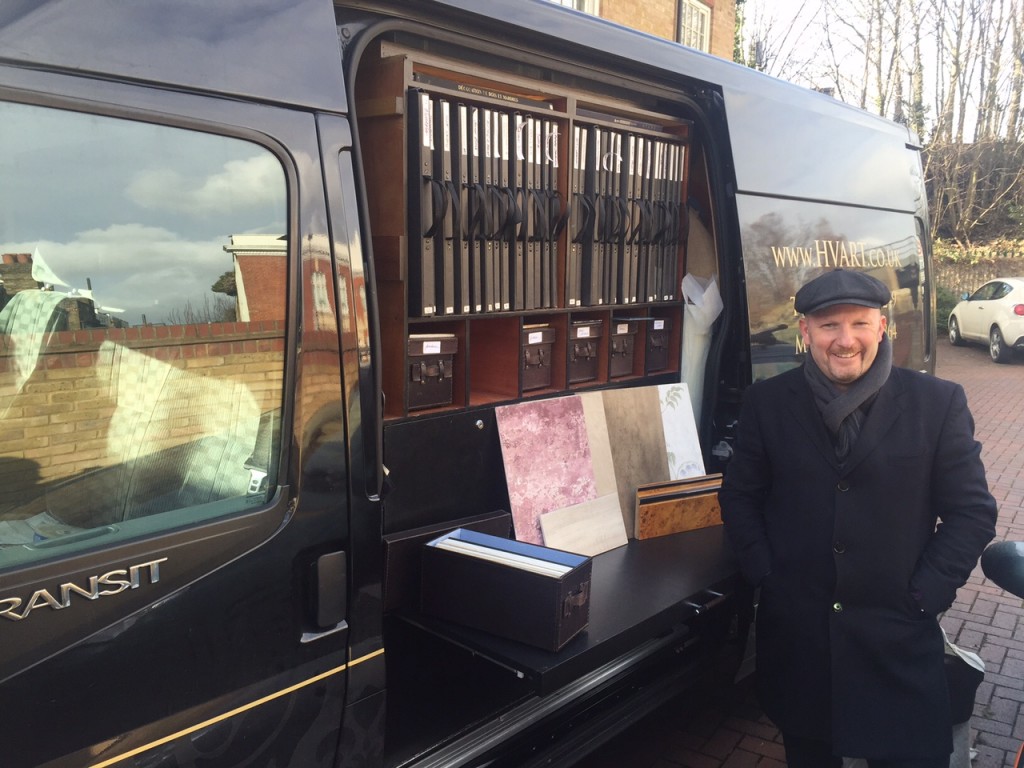 Tell us a bit more about your business…
I'm the managing director of HVART Ltd, a specialist decorator and master craftsman with 30 years' experience in the trade. I have a classic grounding and training in decorative finishes, so as a surface designer my finishes last. I now run a small friendly team of London-based artisans and we only use the best products that give our designs longevity. We work closely with London's design and architecture studios to create bespoke finishes for their projects. People know where to find me and know that my name equals quality. I have great clients, a super team and I like to trade with a smile.
What projects are you working on at the moment?
We have just been working a new project in the clubhouse of one of the world's most famous golf courses. We completed the main project back in 2002 and were invited back to create more designs as the initial project work still looks like the day we finished them. We have an ongoing commission at the back of Oxford Street where we're hand painting fireplaces in a penthouse to look like the client's favourite marble. We like to travel too and will soon be going back to a project in Montenegro to paint another exciting ceiling mural. And back in London, we're performing lacquer wall finishes for a new trendy hotel project in central London as well as commissions for ride crews for Cunard's cruise liners.
How did you first start working with Viero UK?
I first met Viero UK at a Decorex exhibition. I liked the look of the products and thought that the director Chris was incredibly charming. There used to be a word called chivalry which is nowadays lost, but Chris is very chivalrous and is a true gentleman. We hit it off straight away and have been working together ever since. We work on the kind of projects of which Viero products suit beautifully. There is some super new looks that have been created with these products like the bathroom suites we finished in Hydro and the lovely soft grain of the Marmorin, so HVART and Viero make for a great pairing.
What do you like about working with Viero UK?
The products are very malleable and user-friendly. I like the availability, the fact that the team will deliver it wherever I need it to go and I think it's branded beautifully. Chris and team are always on hand to answer any questions, so all round it's a great product from a smashing team.
What does the future hold? How are you working to stay ahead of the game?
Our industry is greatly driven by fashion, although I'm grounded in the classics. I can walk into most interiors and identify the date by the surface finishes. It's all about re-inventing. A very famous artist friend of mine once said to me: "It's all been done before Henry, buts it's all about how we will do it today." If you're constantly talking to all of your peers and keeping an eye on social media, you can stay fresh in the game. I've never seen such a fabulous tool as Instagram for our trade and we are so lucky nowadays to have such wonderful reference tools like this and Pinterest.